Class Charts Story Wall
Class Charts is having a positive impact around the world!
Share your story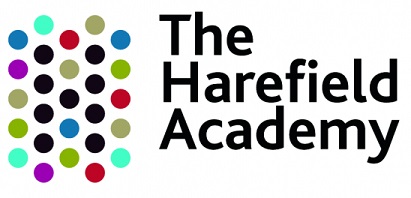 Georgina Theobald
The Harefield Academy
This product has single handily made a huge positive influence amongst my teaching staff. As you know, teachers can sometime dwell on the negative behaviour, however, my teaching staff have never been so positive about behaviour. The seating plans has saved them hours of work alone and they are already building them into their CPD. Using the intelligence alerts is so powerful and I know we have only just started to see the benefits. I really love the way you and your support team (especially Jamie B) are so responsive. Nothing is too much trouble and your development team see appear to always be developing my wish list. As a Data Manager, you have saved my hours of report writing and analysis. Our pastoral team are already becoming more proactive rather than reactive. We are so pleased with the product and look forward to working closely with you and your team in the future. Please share my congratulations to everyone involved.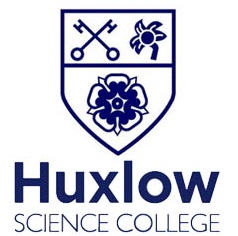 Kim Isaksen
Deputy Head, Huxlow Science College
It is astonishing how well staff have bought into it! The students are loving it and it is useful to see where our problem areas are after only a week. Really powerful. Thank you do much for your relentless support.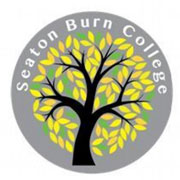 Dave Cookson
Deputy Headteacher, Seaton Burn College
The behaviour analytics are excellent for senior leaders to pick up trends and intervene where necessary.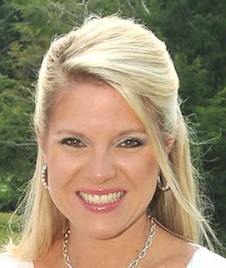 Christi Collins
Virginia, USA
How do you use Class Charts?
I use Class Charts to track attendance, track and report behavior and for seating arrangements. I use the attendance and behavior features daily with my second grade students. The behavior management feature is my favorite option within Class Charts. I use this feature daily with my students to keep them on task. I like having the ability to reward positive behaviors and redirect undesired behaviors. Not only does this allow my students to stay on task, they can visually see their progress and earnings on my Smartboard. Reinforcing positive behavior through the visuals and sound effects that are offered have truly made a difference in my students' behavior!
Why do you like Class Charts?
There are many reasons why I love Class Charts. I love the ability to keep a record of student attendance and behavior throughout the year. I also enjoy being able to communicate with parents about attendance and behavior daily. Communication is a vital key to the success of our students, and Class Charts ranks high on my list of communication features. The custom seating arrangements are helpful to me for creating customized groups for academics and behavior purposes. This tool truly helps to track, monitor and communicate student progress in a very efficient way. I would be lost without this wonderful tool!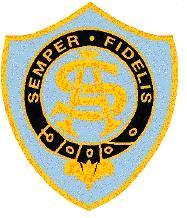 Andrea Matteucci
St Anne's Catholic School
We introduced Class Charts at St-Annes at the beginning of this academic year. It was really well received by staff and is being used to provide data-rich seating plans which saves time and makes data more readily available for day-to-day use in planning and differentiation. It is also being used to track positive negative behaviours and help teachers to coordinate group and enable and no-hands classroom. We have had some really positive feedback saying how Class Charts is a great tool that saves time and improves practice.
Robert Sidebottom
Data Manager, Danum Academy
I have been working with Edukey for a couple of years now, Duncan and his team are great. We specifically use Class Charts for seating plans which is very popular with the staff as it presents all the key data they need on their seating plans in one smart way. Class Charts is more than just a seating plan tool and it is developing into a critical system for the management of poor behaviour and rewards. I cannot recommend this product or Edukey enough.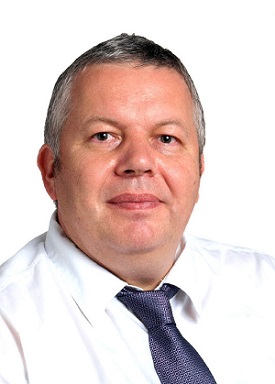 Paul Fuller
Kingsbury, London, UK
How do you use Class Charts?
I am ICT Lead Teacher in a large secondary school. At the most basic level Class Charts gives me a seating plan that is very easy to change. I record Positives and Negatives during the lessons. Projecting onto Interactive Whiteboard lets all students see what is being recorded and current behaviour scores. All students in all groups want to get a better score, it becomes very motivating very quickly.
Why do you like Class Charts?
I like the range of behaviours that can be recorded. There's "something for everyone" all students can do something in most lessons that can be recorded. At Parents' evenings it is great to show the behaviour over a period of time. A fantastic system, very quick and easy to use.
Roy Coulson
St James C of E School

St James Church of England School were looking for a way for teachers to get quick and easy access to key pupil data and use this maximise performance in the classroom. They chose us because Class Charts does just that! This is what else the school said:
Staff have embraced Class Charts at our school because it does exactly what they wanted. The job of putting this information together manually, is both onerous and less effective. The visual representation of the data really helps a teacher plan and organise the room to maximise learning opportunities and, if required, make changes quickly and easily. A real winner!
Learn more about whole school version used in St James C of E School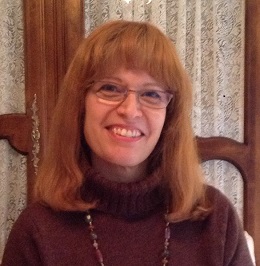 Laurie J
USA
I tried using classcharts to help with my seating arrangements. I have large classes and need to make adjustments to the seating arrangements but hate having to do it in excel. The classcharts make VERY easy for me to instant changes. The students appreciate being able to come into class and look at the screen and know where to go without having to wait for me to tell them. One easy step. Thanks for helping to make my teaching day run a little smoother!!
Jason Worlock
Bedminster Down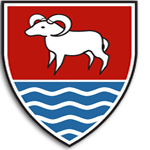 Bedminster Down were one of the first schools to come on board with Class Charts. They were looking for a quick and easy way to create seating charts and display key data about the pupils. We hooked them up with SIMS and the response from their school leadership and teachers was amazing - every member of staff instantly had important pupil data at their fingertips in a clear and dynamic seating chart. Since coming on board Bedminster Down have upgraded to include our award winning behaviour management system which is fully synced with SIMS on a read/writeback basis.
Learn more about whole school version used in Bedminster Down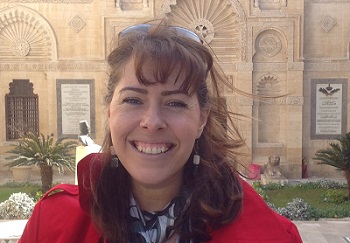 Timithia Miller
San Jose, CA, but currently living and working in Cairo, Egypt.
How do you use Class Charts?
I use it to keep track of homework, class participation, behavior and classroom management. I am able to project the chart through Apple TV onto one of the class' boards which really helps with classroom management of Egyptian children.
Why do you like Class Charts?
Its an easy to use tool that enables me to keep records easily of my classes, and promotes positive activity within the classroom.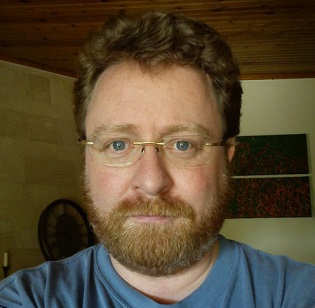 David Chatwin
Byron College, Athens, Greece
I'm using Class Charts with my Year 3 class. They (and I) love it! The difference it has made to their behaviour in class is already tremendous , just three weeks in to the new academic year. Their points are totalled up at the end of each week, are automatically reset to zero every Sunday, and the overall winners at the end of each calendar month will get a special certificate signed by the Head of School. My colleague in Year 4 has just started using the system with her class, too. I can only congratulate you again for coming up with this invaluable tool. In my career, I've rarely come across something whose benefits to my teaching and the pupils learning have been so immediate.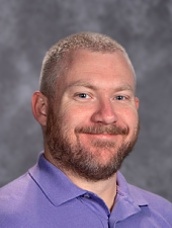 Jason Simpson
How do you use Class Charts?
ClassCharts has been a dream come true for me. I teach in several rooms, some local and some distance learning, and I need everything in one place. During class, I use ClassCharts on a tablet to speed up attendance and track participation and behavior without wasting a second of instructional time. Outside of class, I use it to group students for the next lesson, update proficiency levels, and prepare reports for students, parents and administrators. The next day, I display the new seating chart on the smartboard and students find their new spots as they walk in. I no longer have to hold students over for lengthy conversations about the behavior; I just print them a report and they understand. At the end of the grading period, student participation scores are already calculated. My last evaluator was amazed at how quick and seamless all our class routines had become!
Why do you like Class Charts?
I feel like I'm in control of ClassCharts. I can pick what behaviors matter, how much, and for how long. I can make edits on the fly. The room layout feature is extremely flexible. I get the exact same experience with touch or mouse. Overall, I never find myself thinking "I just wish ClassCharts could...", and that's what sold me. But it's more than a record-keeping tool. The graphical reports really hit home with students; they can see the effect of their behavior and participation on their progress, and now many of them actually set goals and make improvements. After years of teaching, I finally feel like I'm getting the benefit of keeping detailed records about my students.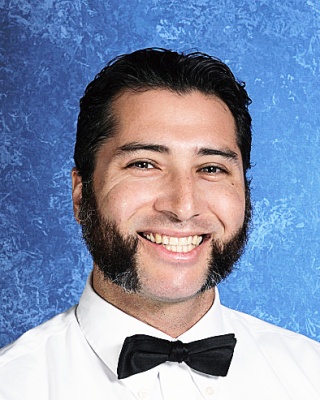 Adrian Gonzalez
Riverside, California
How do you use Class Charts?
I use it for extrinsic motivation through gamification of the classroom. Students earn points for positive behavior and for meeting classroom expectations. Students level-up after they earn a specific number of points. Each time they level up they receive a reward from jelly beans to a choice of where they sit in class. I also use class charts for quick attendance using the seating chart and for writing notes about students. Because I share my classes with other teachers, I can see their notes and they can see mine.
Why do you like Class Charts?
I like the ease of use. Uploading students is simple and so is adding behaviors and making a seating chart. Although there is not a tablet app as of now, I still prefer ClassCharts over other similar applications. ClassCharts has many more features, including the AI function.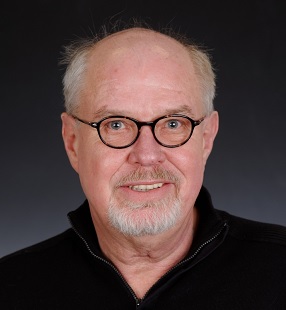 Terence Douglas
Ankara, Turkey
How do you use Class Charts?
My position is as Educational Technologist. I see the elementary teachers all have a behavior management tactic that is similar to this and would like to institutionalize this app so that they can easily report to parents and students.
Why do you like Class Charts?
I like it because students can see graphically how they're behaving and it's very quick and easy for teachers. Also the ability to have parents log into the site is great.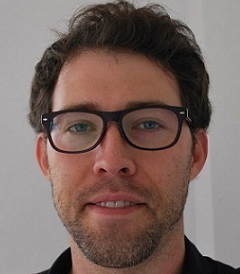 Gabriel Jones
China, USA, Korea, Mexico, Thailand are countries I have lived in for extended periods.
How do you use Class Charts?
I am big on collecting group points for classroom participation, then switching group members up in later classes.
Why do you like Class Charts?
It has been kind of a tedious process to keep track of on paper, up until now hopefully. Group participation points spur students to take more responsibility for their own behavior during class in order to improve their own and their group score at the same time. And this system gives students the opportunity to learn how to work with everyone in the room.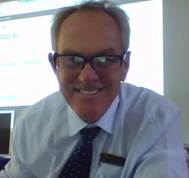 Ian Thompson
Mandurah, Western Australia
How do you use Class Charts?
With secondary students to extend their student profile beyond academic scores. It is both a carrot and a stick. ClassCharts also provides information for summative biannual reporting and will in the future feed into real time reporting to parents and students. I hope to use it collaboratively with other staff to help profile 1-1 students so as to better meet their education requirements.
Why do you like Class Charts?
Simple intuitive graphical interface. Drag and drop. Integration with other apps such as edmodo which allows for instant populating of data fields (name, class). Out of the package and using it in one lesson.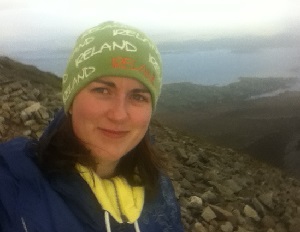 Mary Conway
Cork, Ireland
How do you use Class Charts?
To reward children for positive behaviours.
Why do you like Class Charts?
Simple to use and the children can see their reward and the type of reward immediately.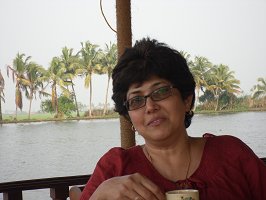 Kalwant Singh
Australian Islamic College, Thornlie
How do you use Class Charts?
For in class behaviour management as well as seating. I have incorporated reading age to help me seat them. I also like the collaboration aspect of it. It's one of the better holistic approach towards managing behaviour that I have researched online.
Why do you like Class Charts?
Collaborative element; the seating; the behaviour attributes and the fact that I can print out reports and share them with parents at the click of a button.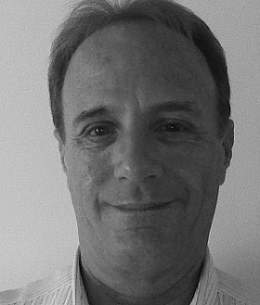 Ricky Contreras
Los Angeles, California
How do you use Class Charts?
I use it for class management and for behavior awards.
Why do you like Class Charts?
I enjoy the ability to invite students and their parents to join and see the students progress.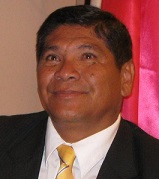 Jorge Luna Moran
Peru
How do you use Class Charts?
I'm starting to learn the application and it seems interesting to develop the work in the classroom and involve the entire team of the education community.
Why do you like Class Charts?
It is innovative and easy to use. In Peru you have to implement the Magisterial Reform Act, which seeks to modernize the education system. It is a very useful tool to develop successful teaching experience.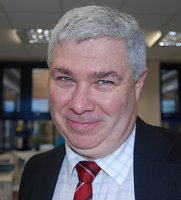 John Hanson
St Mary's College, United Kingdom
I am using it with my classes and am delighted with it. During the lesson I look around my classroom and give each student an 'on task' or 'off task' award. I am adding awards as I mark work and when significant things happen in class. It would be easy to give the same child three or four negative awards during the lesson but I think that would defeat the object of the monitoring. On the whole the emphasis is on the positive and I am giving positive awards wherever possible. The students that have used it so far have responded well to a change of seating plan as well as the use of Class Charts. I have used support assistants to help in assessing who deserves awards.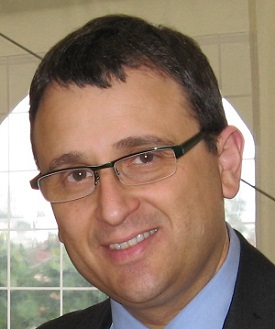 Angelo Chiarle
Liceo Scientifico Statale, Rivoli - Torino
How do you use Class Charts?
Every lesson to give constant evaluation to my students.
Why do you like Class Charts?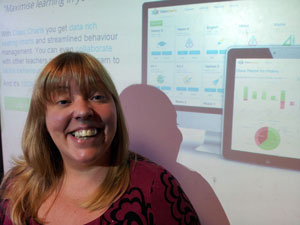 Eva McManus
Wales
I am a Head of Modern Foreign Languages at a secondary in school and I think what you are doing is great. We have had a policy of seating plans in school for a long time, these were often scratched on a piece of paper or in Powerpoint and they did not give the flexibility to change pupils around in the classroom. I particularly like the concept of displaying data on the seating charts and intend to use this in line with our school priorities and adding key data that my staff need to be aware of. As a Head of Department I need to support my staff with behaviour issues and keep track of behaviour across the department, I am already collaborating with staff and can see the immediate benefits. Thank you!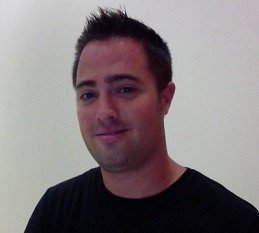 Jac Gubbels
Luanda International School Angola
How do you use Class Charts?
I generate a new seating plan for my classes every single lesson. In a creative subject it is very important for the students to be exposed to each other's work a lot. They probably learn more from each other than from me anyway.
Why do you like Class Charts?
Being a teacher in secondary school I at first thought keeping track of behavior using plus and minus would be a bit childish ... but it has had an impact on behavior. Even with 16 year olds. And parents are impressed with the reports I am able to show them!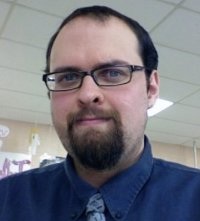 Matthew
Thornton Academy, Saco ME, USA
How do you use Class Charts?
I have just begun to use it as a classroom management tool. I have tried something similar for many years on paper, with only limited success. I'm VERY excited about finding you and love the interface so far. I need to buy a tablet so that I can do this while moving around the room.
Why do you like Class Charts?
Customizable behaviors, analytics, student access. Its pretty perfect. If I think of anything that I need that you can add for future versions, I'll send you a note. I intend to use it every day next year and have already begun my preparations. Thanks!
Interested? Let us show you how Class Charts will work in your school!