Plan ahead: Seating Plans and effective behaviour management will help keep pupils and staff safe
Save teachers time & reduce workload with our data rich seating plans. Improve pupil behaviour with our fast and effective behaviour management.
Rwy'n ysgol uwchradd
Yr wyf yn ysgol gynradd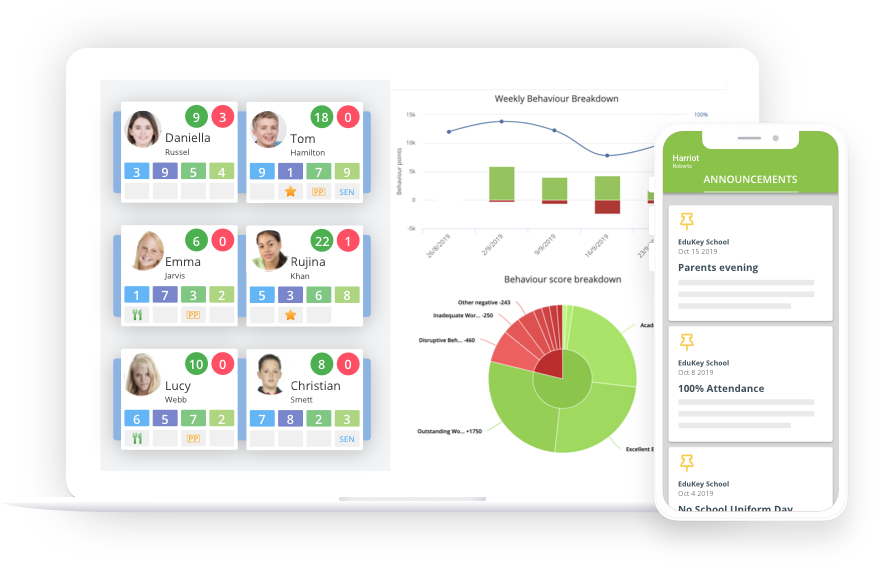 Rheoli dosbarth rhagorol

Cynlluniau eistedd mewn eiliad
Mae cynlluniau eistedd yn lleihau llwyth gwaith eich athrawon ac yn sicrhau eu bod bob amser yn ymwybodol o ddata disgyblion allweddol ar gyfer gwahaniaethu.'

Rheoli ymddygiad cyflym
Our behaviour management is quick and simple to use. Monitor and motivate pupils with achievement and behaviour points in 2 easy clicks.

Dadansoddiad ymddygiadol gwych
Adroddiadau mewn eiliad ar gyfer athrawon, tiwtoriaid dosbarth, timau bugeiliol, therapyddion lleferydd ac IAITH. Gellir rhannu â rhieni a disgyblion drwy ein hapiau.
Gellir cysylltu â SIMS, Integris, CAPITA a mwy
Hawdd ar gyfer athrawon, pwerus ar gyfer therapi lleferydd ac IAITH
Mae Class Charts wedi'i chynllunio gan athro â 16 mlynedd o brofiad yn yr ystafell ddosbarth. Gwyddom pa mor bwysig ydyw bod meddalwedd yn syml ac yn hawdd i'w defnyddio ar gyfer eich tîm addysgu. Deallwn hefyd yr angen i dimau arweinyddiaeth gael injan ddata bwerus sy'n adrodd yn ol ar wybodaeth mewn eiliad.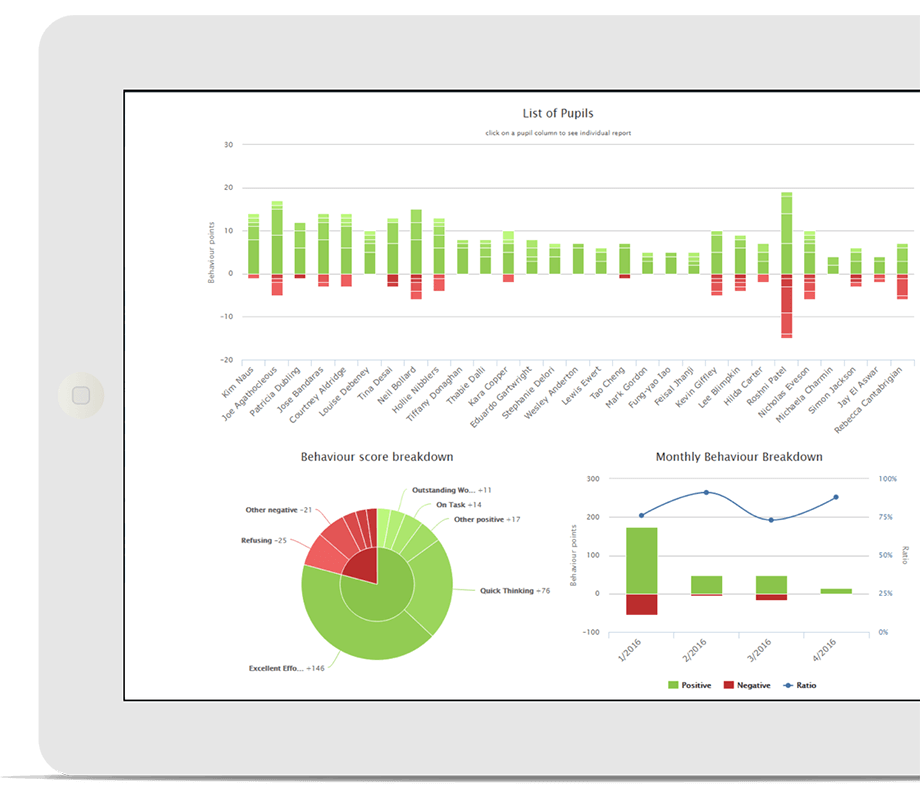 100% o'n hysgolion a dderbyniodd ddyfarniad 'Angen Gwella' a'r gyfer datblygiad personol, ymddygiad a lles gan ESTYN, wedi gwella i 'Dda' am eu harolygiad nesaf.
400

%

cynnydd mewn pwyntiau cadarnhaol
Mae Class Charts mor hawdd i'w ddefnyddio fel ein bod yn gweld cynnydd o 400% mewn pwyntiau cyflawniad pan daw ysgol i ddefnyddio'r feddalwedd.
98

%

gostyngiad mewn gwaharddiadau tymor penodol
Siaradwch â ni am sut yr oedd Ysgol Acklam Grange wedi lleihau eu gwaharddiadau tymor penodol o 4 yr wythnos i gyfanswm o ddau am y flwyddyn gyfan.
30

hrs

o amser a arbedwyd fesul athro dros gyfnod blwyddyn
Yn seiliedig ar athrawon sy'n dysgu 10 dosbarth, ac sy'n newid eu cynllun eistedd unwaith y tymor, mae'r arbediad amser yn amlwg a cheir arbedion pellach gyda ein rheoli ymddygiad.
Dylanwadau
Unique to class Charts, "Influences" makes the best of the data inputted by those who know your pupils best. We suggest seating plans based on the historical effect pupils have on each others behaviours, development and progress.
Sut y mae'n gweithio
Rydym yn caru yr hyn a wnawn ac yn gobeitho y gwnewch chi hefyd! Gwyliwch y fideo hwn am drosolwg o sut y byddwn yn gweithio.

Why do so many schools use Class Charts?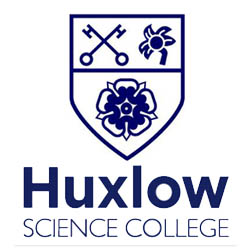 Kim Isaksen
Deputy Head, Huxlow Science College
It is astonishing how well staff have bought into it! The students are loving it and it is useful to see where our problem areas are after only a week.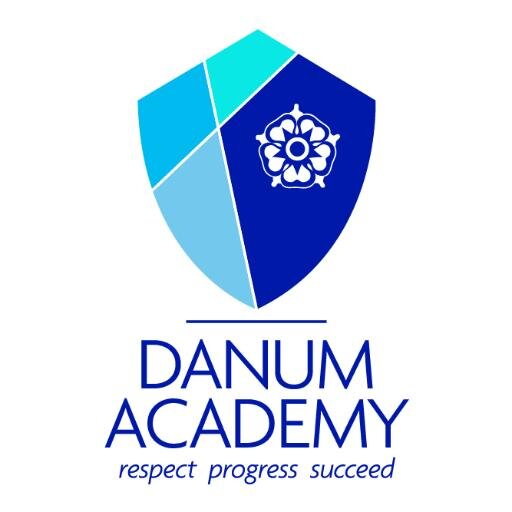 Robert Sidebottom
Data Manager, Danum Academy
Class Charts is more than just a seating plan tool and it is developing into a critical system for the management of poor behaviour and rewards. I cannot recommend this product or Edukey enough.

Roy Coulson
St James C of E School
The visual representation of the data really helps a teacher plan and organise the room to maximise learning opportunities and, if required, make changes quickly and easily. A real winner!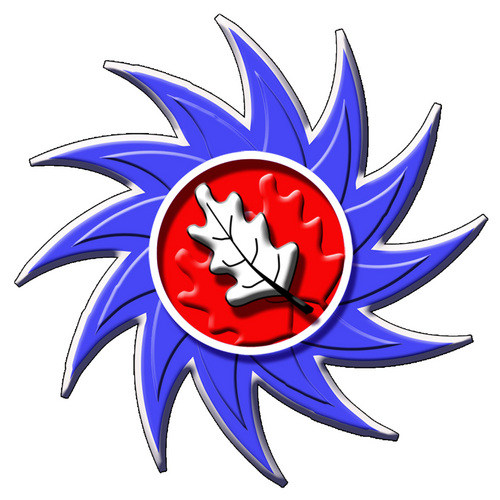 Jon Tait
Acklam Grange School
Eighteen months ago we were about four exclusions a week on average, currently we're now down to two exclusions so far this year, the whole year.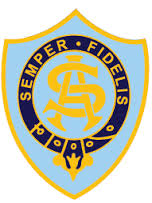 Andrea Matteucci
St Anne's Catholic School
We introduced Class Charts at St-Annes at the beginning of this academic year. It was really well received by staff and is being used to provide data-rich seating plans which saves time and makes data more readily available for day-to-day use in planning and differentiation.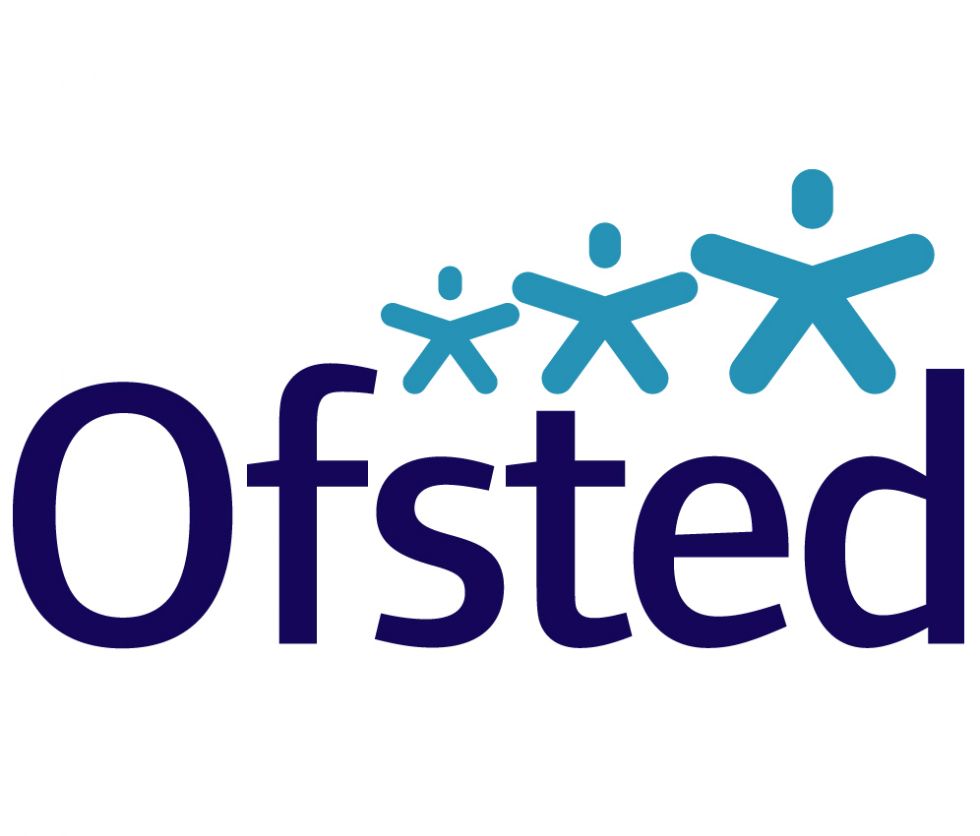 Sarah Hubbard, Her Majesty's Inspector
Ofsted
Senior leaders are effectively improving students' behaviour and achievement. Leaders are now using the online system for gathering information about students' behaviour in class ("class charts") more tactically.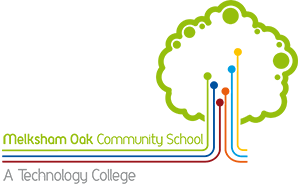 Aidan Blowers
Melkshamoak School
Duncan, we have been really happy with Class Charts. It is very user friendly and the staff have been pleased with it.

Steve Hackshaw
Ralph Thoresby School
All inspectors were given a printed classcharts seating plan as they came in which enabled them to do their job effectively, and helped our staff to show how they manage and track all the students in each class.
Blaenorol
Nesaf
Rhowch gynnig ar Class Charts nawr
Let us show you how to save time, reduce teachers' workload and remove the big barriers to learning! Join over 180,000 other teachers already using Class Charts.
Gwneud cais am eich demo